Cru
Currently a Customer? Login Here
* Indicates a required field.
CRU LEVEL MEMBERSHIP

Twice a year (spring and fall), you will receive two bottles of our latest and greatest wines—before the general public or you can pick your favorites. You'll receive a 15% discount on your club shipment and all wine orders. Two bottle Cru Level shipment averages $42-$55 after discount, plus tax and shipping - actual amount will vary, based on wine selection.

As a Charter Member of the Manzoni Inner Circle, you will be part
of our winemaking team— your input will help stylistically shape future vintages.
INNER CIRCLE BENEFITS AND PRIVILEGES
♦ Access to uber-limited Manzoni releases
♦ Discounts of 15% on your club shipments and wine orders
♦ Advanced Notice of Manzoni pourings and public events
♦ Invitation to our "members only" Crush Celebration party

Due to current interstate shipping restrictions and licensing, we cannot accept memberships in AL, AR, DE, KY, MI, MS, NH, OK, PA, TN, UT
Shop

Join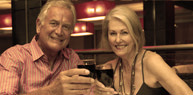 Visit