Wine Suitcase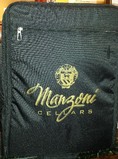 Wine Suitcase
Shipping wine can be very expensive. It can also get lost and damaged along the way. The Wine Check virtually eliminates these problems. It provides a safe, easy way to take your wine with you and check it at the airport, in an FAA-approved package!
Your wine is protected by our patent-pending design that encloses your wine in a wine shipper box* inside the secure padded Wine Check case. It's lightweight (under 5lbs) and the attached wheels and strap make it easy to roll behind you!
Just put your wine inside and away you go.
The Wine Check is collapsible and reusable (when the wine shipper box/insert is removed), so you can store it and use it whenever you want to take wine with you. The Wine Check is the safe, convenient way for your wine to travel.
Whether you're purchasing wine on a vacation or want to take some on a trip, The Wine Check makes traveling with wine safe and easy and it costs less than shipping it!
Shop

Join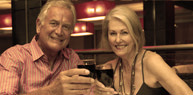 Visit