Manzoni Estate Vineyard
The Heart of the Highlands…
Thanks for visiting us today! For almost 100 years, our family has lived and farmed in this beautiful little part of California's Monterey County – today known to wine lovers as the Santa Lucia Highlands appellation. The SLH – one of the New World's prestige addresses for growing cool-climate Pinot Noir, Chardonnay, Pinot Gris, and Syrah.
Our home estate, in the heart of the Highlands, is only six, focused acres small. Here, hands-on wine growing and traditional winemaking combine to create limited production wines of elegance and balance. We hope you enjoy these wines as much as we enjoyed growing and making them - from our family to your table, many thanks for your support...
– The Manzoni Family
*Our website is currently undergoing an accessibility review and remediation by the William L. Hudson BVI Workforce Innovation Center. We appreciate your patience as we ensure people of all abilities have access to our website.
Purchase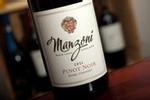 Award-winning Pinot Noir, Pinot Gris, Chardonnay, and Syrah. Order our limited releases direct from the source…
Join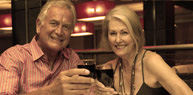 The Inner Circle Club is your passport to our new, hard-to-get wines along with "members' only" discounts and events…
Visit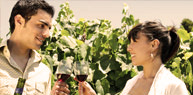 Manzoni Cellars tasting room in Carmel NOW OPEN, or visit our tasting room on Monterey's River Road Wine Trail…